(Family Features) With more homeowners choosing to stay put rather than sell their homes, interior space renovations are on the rise, according to the 2023 U.S. Houzz & Home Study. One of the most common desires for homeowners is to create additional space by opening up rooms and changing the layout. Removing walls and partitions allows for better flow between rooms and creates a feeling of more space in smaller homes.
"We are finding homeowners are renovating for the long haul and want to create more living space; specifically, kitchens and baths are top projects," said Andy Apter, president of the National Association of the Remodeling Industry (NARI). "Some of the trends we are seeing include extra room for home offices to accommodate remote work and open kitchens where families can gather and entertain."
If you're looking for inspiration, these award-winning projects showcase a variety of ideas for home interior projects. A panel of industry experts chose these 2023 NARI National Contractor of the Year (CotY) award winners based on functionality, aesthetics, craftsmanship, innovation and degree of difficulty. Find the complete list at remodelingdoneright.nari.org/NARICotYWinners.
Residential Interior Under $100,000
These homeowners desired a modern staircase to open the flow of the main floor, mitigating the staircase's awkward corner angle and separation from the main living spaces by a load-bearing wall. After condensing the wall into a single column, not only did the flow improve, but the staircase's window lights up the living room and illuminates the homeowner's varied mineral and art collection.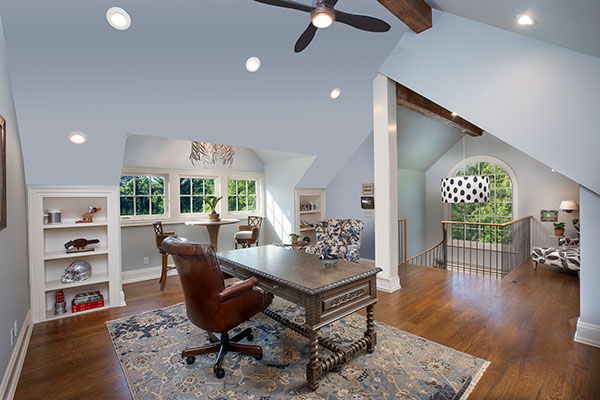 Residential Interior $100,000-$250,000
During the COVID-19 pandemic, this client began working from home and realized he needed a designated office space to stay productive. An existing home office was already occupied by another family member. The client wanted the new office to be close to the master suite to make waking up and starting the day's job more convenient.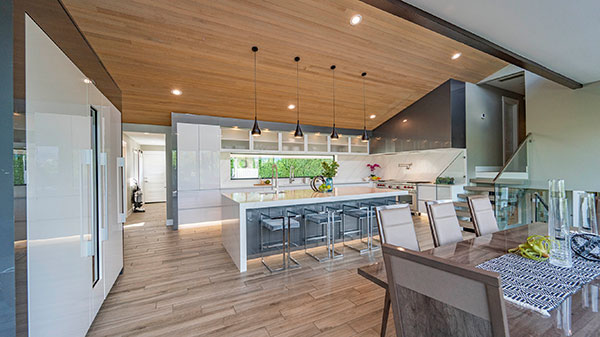 Residential Interior $250,000-$500,000
This eclectic '70s home needed a total remodel in order to modernize its main living areas and open up the downtown views. After redesigning the primary bathroom, moving the kitchen from the back of the house and adding a full wall of windows overlooking the deck where the kitchen was originally located, this home now offers beautiful city sightlines.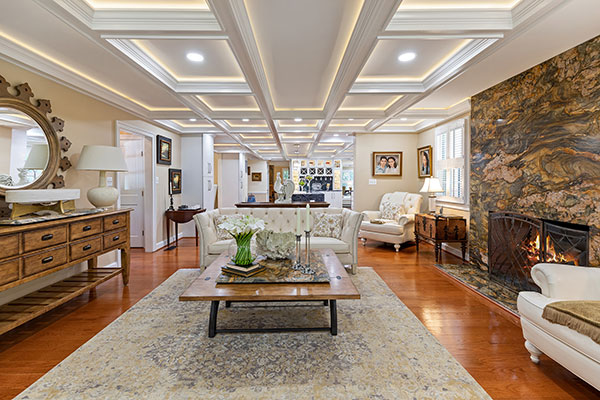 Residential Interior Over $500,000
This 1975 colonial home underwent a complete transformation to accommodate the changing needs of this busy family of five. These additions, which included inserting steel beams and relocating plumbing, changed the layout from compartmentalized to an open floor plan. Complete with new floors, windows and color schemes, the interior now makes this home feel brand new.